Getting the best experience from your Cosmetic Physician
Choosing a doctor for any procedure can be overwhelming, especially when it involves your appearance. Make the right choice by considering the following criteria during your search for the perfect medical match:
CERTIFICATIONS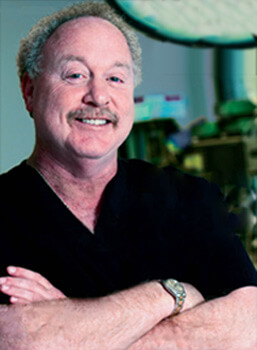 Look for a doctor who is Board-Certified. Board Certification in the United States is a voluntary process designed to demonstrate a physician's exceptional expertise in a particular area of specialized medical practice. This specialization ensures that the doctor has focused his training and abilities in that area in order to gain the most comprehensive knowledge and experience. Dr. Waldman is Certified by the American Board of Facial Plastic and Reconstructive Surgery (ABFPRS). Dr. Schantz is Certified by the American Board of Plastic Surgery (ABPS). In fact, Dr. Waldman is actually an examiner for the ABFPRS and helps ensure other doctors are qualified.
EXPERIENCE & SPECIALIZATION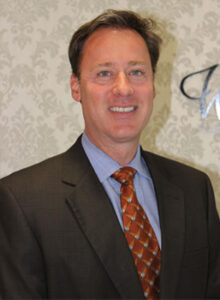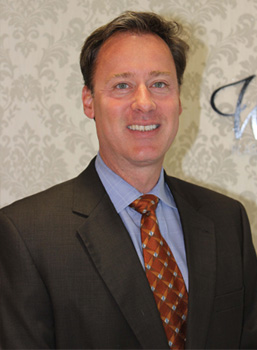 The best way for a doctor to perfect his technique is by performing successful procedures time and time again. Dr. Waldman now has over 25 years of experience in procedures for the face, nose and eyes. He has performed over 2,000 Rhinoplasties (Nose Enhancements), and has the most years of experience of any other practicing doctor in the United States with external or "Open" Rhinoplasties. He has also performed thousands of other surgeries related to Facial Rejuvenation. It is also important to note that he has been administering neurotoxins such as BOTOX® Cosmetic and dermal fillers such as Restylane longer than any other physician in Kentucky. Dr. Schantz has been in practice for over 20 years and has completed more Silicone Breast Augmentations than any other doctor in the state as well.
PERSONALITY
While a doctor should never be judged solely based on personality, you want to know that they are genuinely interested in helping you reach your goals. Drs. Waldman and Schantz offer a full hour of consultation for each procedure during which you can discuss expectations, hopes, fears, and options for your surgery. More than just a friendly face, you want your doctor to be knowledgeable, precise, and detail-oriented. This conscientious attitude will carry over into your surgery and recovery, allowing for the best possible experience as a patient.
OFFICE & FACILITIES
The atmosphere of the practice itself should reflect the attitude of the doctors and nurses. It should be clean and well-organized, but also welcoming. Look into where your procedure is to be performed. Our Reception Area and Office are located on the third floor of our new facility, and all non-invasive procedures such as injections, laser treatments, and skin care are performed in this area. Surgeries take place in our AAAASF Accredited Surgical Facility, designed in compliance with virtually all standards applicable to in-patient medical facilities. Our in-house Operating Room allows for ease-of-access, elimination of excess hospital fees, and a safe, private environment in which your procedure can safely take place.
TESTIMONIALS, REFERRALS, & RESEARCH
Ask around! If friends or family have undergone procedures ask them about their experience. Get online and check out patient testimonials of the practice. Look to see if the doctors have been recognized or recommended by other businesses. Waldman Schantz Plastic Surgery was just named the 2014 Reader's Choice by the Lexington Herald Leader, making us Lexington's favorite Cosmetic Surgery Practice! Our practice has been a part of the Lexington community for over 25 years, and we have patients visit from across the state and country.
INTERNATIONAL REPUTATION
In addition to being well-known in your area, it is always a good sign when doctors are recognized nationally and internationally for their exceptional work. In just the past several years Dr. Waldman has been invited to speak in France, Israel, Brazil, Columbia, Austria, and China. He is on the advisory boards of Allergan, Kythera, Valiant Pharmaceuticals, and is a member of the editorial boards of Modern Aesthetics, and Plastic Surgery Practice. Dr. Waldman is also a board member of the American Board of Facial Plastic and Reconstructive Surgery (ABFPRS) and the former First Vice President of the American Academy of Facial Plastic Surgery. In addition to this, he is the Founder and Annual Director of the Multispecialty Foundation for Aesthetic Surgical Excellence. The Foundation hosts the nation's largest Cosmetic Surgery Meeting in Las Vegas, Nevada every year. Dr. Schantz's vast experience with Breast Augmentation procedures lead to him being selected as one of a very few American surgeons to travel to Sweden for Mentor for special training in this field.
---
No matter what procedure you're considering or where you're located, finding a physician for your cosmetic surgical and treatment needs can be difficult. Hopefully these criteria will guide your search for an aesthetic practice and make the decision easy! We would love to help you meet your goals at Waldman Schantz Plastic Surgery. Give us a call with any questions or to set up a consultation with one of our amazing doctors. If you've been a patient with us before we can't wait to see you again!