Meet The Skin Chic Staff
Marianne Waldman, RN – Founder & Skin Care Advisor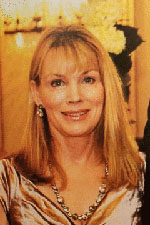 Marianne Waldman is a graduate of Indiana University School of Nursing. She began her nursing career in Louisville, Kentucky and she has been employed by the prestigious Cleveland Clinic and the Oschner Clinic in New Orleans, Louisiana. After several years directing the OR and Recovery Room for Waldman Schantz Plastic Surgery Center, she founded the Lexington Skin Care Division at the center. She served on the advisory board for Rejuvena Skin Care and received specialty certification from Physicians Choice of Arizona and Palomar Medical Technologies.
Ashley Wainscott, RN – Registered Nurse and Skin Chic Specialist
Meet Ashley, a member of our clinic and Skin Chic Team. Ashley is a Kentucky native. She has been a member of our team for 5 years. Ashley brings great experience to our practice and makes sure our patients are always at ease. When she's not working, she enjoys spending time with her husband and dogs, gardening, camping and baking.