ALASTIN Skincare® Technology and Benefits

ALASTIN Skincare scientists have developed a patent-pending TriHex Technology® which is incorporated into both the Procedure Enhancement Systems and the Restore and Renew line and is based upon a deep understanding of the skin's extracellular matrix (ECM). The ECM is a collection of extracellular molecules that provide structural and biochemical support to the surrounding cells in the dermis. A healthy and well-functioning ECM is necessary for the skin's natural regenerating processes to occur efficiently.
TriHex Technology is a proprietary blend of peptides and other key ingredients that enhance the health of the skin by helping to clear the damaged, aged proteins in the skin's ECM. The technology also helps to support the production of elastin and collagen, modulate inflammation, facilitate recovery and maintain the overall effect of a rejuvenating procedure over time. An efficient ECM optimizes receptivity to the Restore and Renew line, which is designed to strengthen the skin, address antiaging concerns, and protect the skin from further damage.
The synergistic ingredients in TriHex Technology are incorporated into proprietary (patent pending) formulations to achieve effective dermal penetration while also eliminating the stinging and burning caused many other products.
ALASTIN Skincare products can enhance procedural results by preparing the skin prior to a procedure (such as microneedling) and by helping the skin's natural healing process during the recovery phases for as long as 90 days post-procedure.
---
DefenAge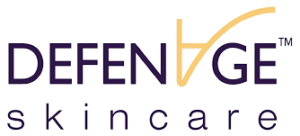 CLINICAL POWER TRIO = DefenAge's core 3-piece regimen offers visible correction of up to 16 signs of aging just in 6 weeks!
2-Minute Reveal Masque | Net Wt. 2.5 oz.
24/7 Barrier Balance Cream | 1.5 fl. oz.
8-in-1 BioSerum | 1.0 fl. oz.
Benefits
Revives Youthful Firmness • Brightens Age Spots • Defines Contours • Smoothes Lines • Diminishes Wrinkles • Unclogs & Minimizes Pores • Comforts Sensitivity • Evens Skin Tone • Corrects Surface Imperfections • Revives Clarity • Replenishes Moisture • Repairs Dryness • Refines Texture • Renews Softness • Revitalizes Dullness • Calms Redness
---
Elta MD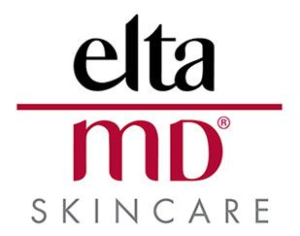 EltaMD sunscreens help prevent sunburn and decrease the risk of skin cancer and early skin aging caused by the sun, when used with other sun protection measures. EltaMD sunscreens are formulated with transparent zinc oxide and are noncomedogenic, sensitivity-free, fragrance-free and paraben-free. All EltaMD sunscreens are recommended by The Skin Cancer Foundation as effective broad-spectrum sunscreens.
---
PCA Peels
This advanced corrective peel treats dehydrated skin and removes hyperpigmentation, while diminishing blemishes, fine lines, scarring, and other signs of aging. The peel delivers refreshed, hydrated, and perfected skin without discomfort or downtime. It is very effective in treating acne and hyperpigmentation due to sun exposure or hormonal changes.
---
SkinCeuticals

More information about this product line is under construction.
---
Skin Chic Private Brand

More information about this product line is under construction.