Skip to main content
Pregnancy and motherhood present some of the greatest joys and challenges in the life of a woman. The undesired effects that pregnancy takes on the breast and body can often not be reversed with diet, exercise and other modalities. Many women desire a return to the pre-pregnancy form. The "Mommy Makeover" is a procedure that achieves the goals of breast enhancement either lifting, augmenting or both as well as improving abdominal and hip contours.
What exactly is a mommy makeover?
It is a combined breast and abdominal procedure
Breast Augmentation, Breast Lift with or without an implants are provided to enhance or improve breast shape to the desired result
Abdominoplasty/Tummy Tuck with or without liposuction of desired areas is performed during the same operation
Combining the operations shortens overall recovery time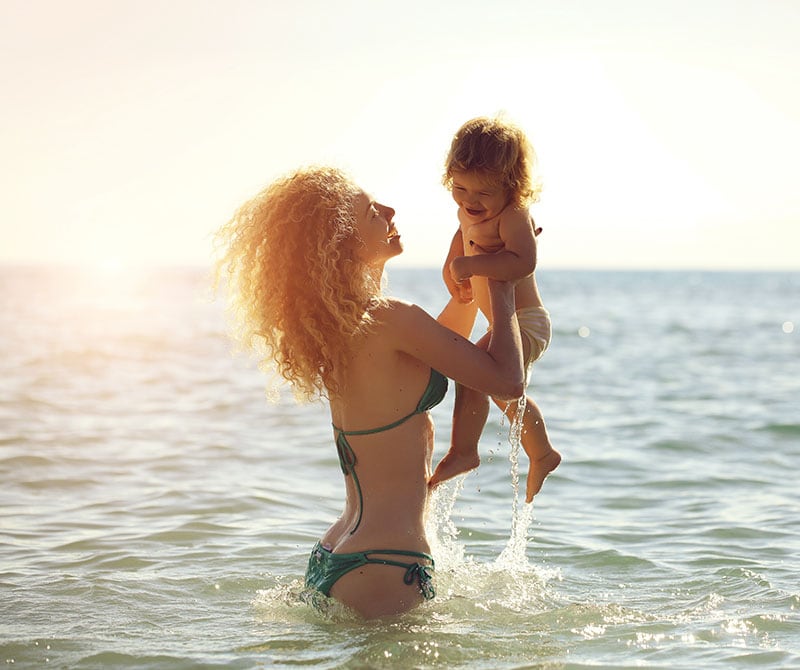 What happens to the body during pregnancy?
During the pregnancy and after for breast feeding mothers the breast gland enlarges significantly to prepare for the child.
With enlargement the skin and supporting tissue within the breast are stretched. In the immediate post pregnancy period or after breast feeding has ended the skin and support do not return to their prior positions and give the deflated and sagging appearance to the breast
The abdomen is the most notably stretched area during pregnancy. The muscles and supporting structures have a remarkable ability to shrink but rarely is this back to the pre-pregnancy level.
The loose muscles and difficult to shed fat and skin in the lower abdomen are the result of the pregnancy period.
Are there risks with the Mommy Makeover?
All surgery involves risk of potential complications. We will inform you thoroughly through the journey to make sure you understand the risk of the operation before proceeding.
Every step of the operation is designed to maximize safety and minimize complications including a well instructed surgical team insuring an efficient operation, knowledgeable surgeons in Dr. Schantz and Dr. Turner and equally importantly our knowledgeable and well instructed patients.
For additional information about the abdominal procedures used in postpartum women, consider the links below: