Skip to main content
A forehead lift, also called a brow lift, is the name of the procedure that corrects drooping eyebrows and/or forehead lines which are often the first signs of aging. When left unabated, drooping eyebrows can cause "hooding" of the upper lids. Patients often complain that their eyes appear to be getting smaller or deeper-set, and friends may tell them they look sad or tired – even "grumpy." A brow lift produces a more youthful and rested appearance. In addition to elevating the brow and eliminating forehead lines, a brow lift can reduce crows feet around the outer edge of the eyes.
What is a browlift?
A browlift is an operation designed to rejuvenate the upper one-third of the face. It can improve the following problems: droopy eyebrows, transverse forehead wrinkles, and vertical "frown" lines at the base of the nose. The horizontally oriented crease frequently present at the base of the nose is also often improved as well.
What can I expect during brow lift surgery?
The surgery begins with the placement of the incision. In many cases the incision is made slightly behind the hairline, running from ear to ear across the top of the head. However, if the patient is balding or has a receding hairline, the incision will be made in the mid-forehead area of the hairline, along a natural line to minimize incision visibility. Excess skin and tissue will also be removed before the fine sutures or metal clips are applied.
In endoscopic surgery, Dr. Waldman makes a series of small incisions just behind the hairline and then, using an endoscope the size of a drinking straw for visualization, proceeds to remove those muscles that are the source of frown lines. The eyebrows are then lifted to reduce sagging of the skin at eyelid level. Depending on the nature of the incisions and Dr. Waldman's preference, bandages may be applied along the incisions. The procedure usually lasts one to two hours.
Who is a candidate?
You are a candidate if your forehead sags or your brows hang too low and too close to the eyes.
If you have deep vertical furrows between the eyebrows (frown lines).
What results can I expect from brow lift surgery?
The patient can expect a more youthful and rested appearance to the forehead and upper eyelids.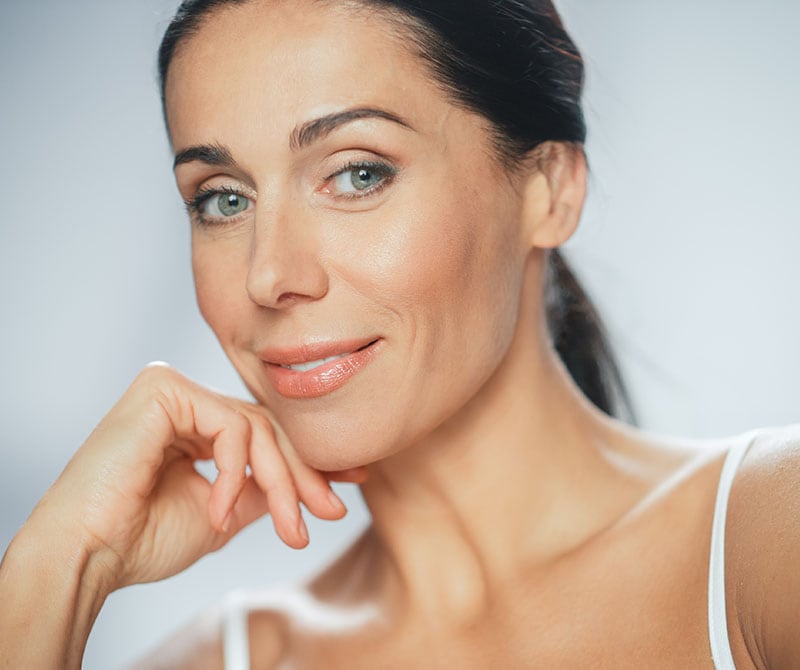 Where is the forehead lift performed?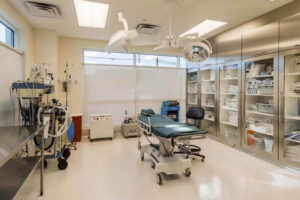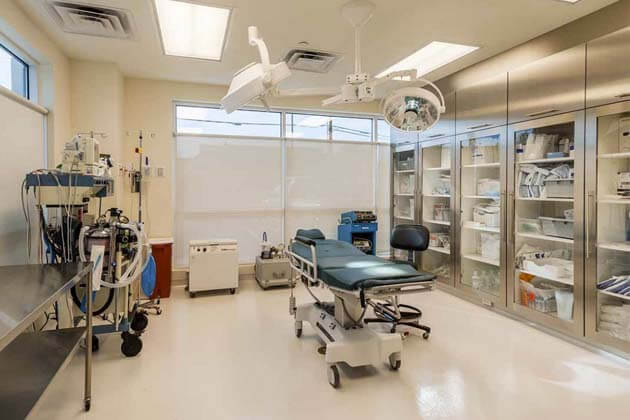 Dr. Waldman performs most forehead lifts in his In- Office, fully-accredited AAAASF Surgical Facility under local anesthesia with monitored intravenous sedation. Skilled nursing care is available to assist you following your forehead lift or other aesthetic procedure.
What type of anesthesia is used during a brow lift?
While facelifts can be performed under either general or local anesthesia, Dr. Waldman prefers to use local anesthesia (with monitored anesthesia care with intravenous sedation) whenever possible. Some people refer to this as "twilight" anesthesia.
What can I expect after brow lift surgery?
The patient will return home with their head wrapped in dressings, which are usually removed on the first or second day after surgery. Initial discomfort is easily controlled with oral medication, and sutures are removed within 10 days. Most of the swelling and bruising is gone in 7-10 days.
How can I hide things until I return to normal after brow lift surgery?
Dr. Waldman will discuss camouflage techniques that both men and women can use to disguise the temporary bruising and swelling that occurs following all forehead lifts.
Are there risks involved with facial rejuvenation surgery?
As with any surgical procedure, there are risks and potential complications. In the hands of a competent plastic surgeon, major complications are infrequent after cosmetic facial surgery and most patients are satisfied with their result. A careful consideration of the risks and benefits of any surgical procedure is an important part of the consultative process.