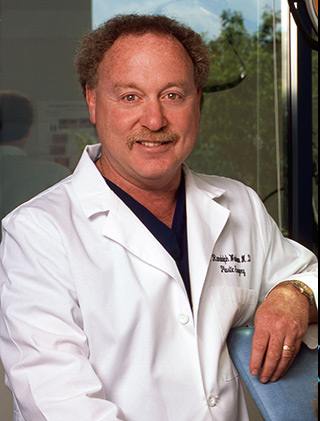 Dr. S. Randolph Waldman is a distinguished Facial Plastic and Reconstructive Surgeon and educator with an impressive range of professional credentials. He is dual board certified in both Facial Plastic and Reconstructive Surgery and in Head and Neck Surgery. With over 30 years experience, Dr. Waldman brings unparalleled expertise in cosmetic procedures of the nose, face, and eyes.
Dr Waldman opened his practice in Lexington over twenty years ago and during that time he has also managed to write a number of articles published in scientific journals and has recently been the editor for two medical books on facial plastic surgery.
---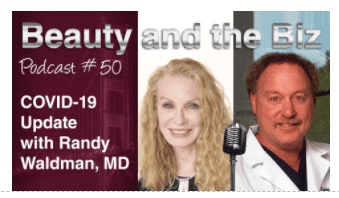 ---
Dr Waldman is also well known around the globe as one of the leading educators in the field of aesthetic medicine and surgery. He has organized or coordinated over 45 major medical conferences. Dr. Waldman is the Founder of Vegas Cosmetic Surgery – the largest multi-specialty symposium of its kind in North America. Additionally, he is the Founder and current Director of the growing Global Aesthetics Conference in Miami Beach. He has also given over 500 presentations at cosmetic surgery meetings over the past 25 years in the United states and Europe and is considered one of the leading experts in the world in Rhinoplasty, Blepharoplasty, Chin Augmentation, Facelift , Liposuction of the Neck, Laser Resurfacing, and safe use of Injectable Fillers and Neurotoxins.
Dr Waldman also currently serves on the Board of Directors of the American Board of Facial Plastic and Reconstructive Surgery (ABFPRS) and annually serves as an oral examiner for certification of physicians as part of the board certification process. In recognition of his contributions he has been a recipient of the prestigious "Mark Rafaty" award given to one physician each year by the American Academy of Facial Plastic Surgery (AAFPRS) for outstanding contributions to the specialty of Facial Plastic surgery. He was also recognized in 2015 by a major publication as one of the top 15 "influencers" in the field of Plastic Surgery.
---
Dr. Waldman has been named one of the TOP 15 Influencers of 2015 in Plastic Surgery Practice Magazine. Click Here to View Article

Dr. Waldman has been named one of the 2015 Top 10 Plastic Surgeon's in Middle America by Aesthetic Everything.

Voted one of the Top 10 plastic surgeons of 2013 by Aesthetic Everything – View CNN iReport.
Education
University of Louisville School of Medicine
University of Indiana, Undergraduate
Training
Tulane University – Fellowship in Facial Plastic Surgery
Cleveland Clinic – Head & Neck Surgery Residency
Los Angeles County Hospital, University of Southern California – General Surgery Internship
Certification
American Board of Facial Plastic and Reconstructive Surgery
American Board of Head & Neck Surgery
Professional Experience
American Academy of Facial Plastic and Reconstructive Surgery (AAFPRS) -Vice President and Executive Board
American Board of Facial Plastic and Reconstructive Surgery Board of Directors (ABFPRS) – Current
Dr Waldman founded Waldman Plastic Surgery and added Dr Schantz 16 years ago and more recently Dr Turner
Educator
Dr. Waldman has been published in numerous medical publications including some of the top journals of head and neck surgery and facial plastic surgery.
Dr. Waldman has also been interviewed and quoted by multiple lay media, including: The New York Times, Men's Health, NBC Nightly News with Tom Brokaw and many other national and regional media outlets.
Dr. Waldman is a believer in multi-disciplinary education, having personally chaired over 45 such symposia since 1991.
As a scientific presenter Dr. Waldman is in high demand. He has presented on numerous facial plastic surgery topics around the world.
Dr. Waldman is the founder and president of the Multi-Specialty Foundation for Facial Aesthetic Surgical Excellence. The Foundation is dedicated to multi-disciplinary education across the fields of facial plastic surgery, plastic surgery, oculoplastic surgery and dermatology.
Dr. Waldman is also the founder and director of the very respected Global Aesthetics Conferences given each year in Miami Beach.
A Personal Statement from Dr. Waldman
"Our goal at Waldman Schantz Plastic Surgery Center is to make the entire surgical experience convenient and comfortable for our patients and to achieve surgical results that look "natural". If you have any questions while visiting our website, I encourage you to contact us using the information request form found on this website. I, or one of my staff, will provide an answer to your question within twenty-four hours. Of course, the best way to determine which solutions may meet your specific needs is a personal consultation with Dr. Schantz, Dr. Turner, or myself in our office. We look forward to meeting you!" – S. Randolph Waldman, M.D.
We invite you to schedule an appointment to meet with Dr. Waldman.
View Dr. Waldman's Stunning Results. View Gallery