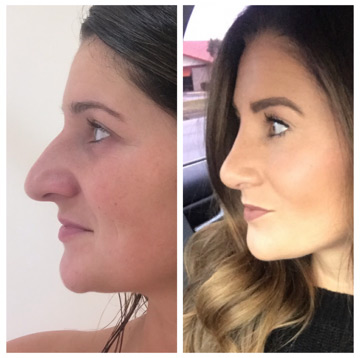 Rhinoplasty is the official name of the operation that improves the appearance and/or function of the nose. It involves removing any "excess" bone or cartilage while refining the appearance of the rest of the nose to bring it in harmony with the other features of the face. Like faces, every nose is different; some noses are too long, some too wide, some have large humps, some project away from the face, and some are too small.
As a specialist in Facial Plastic Surgery, Dr. Waldman is uniquely qualified to perform rhinoplasty, having initially trained with Dr. Jack Anderson in New Orleans (who many consider the father of modern day rhinoplasty). Dr. Waldman has now operated on over 2,000 rhinoplasty patients, since the opening of his practice in Lexington, Kentucky in 1983. Many patients travel hundreds of miles to see Dr. Waldman, and his expertise with rhinoplasties and revisions is well recognized by his facial plastic surgery peers.
Who is a candidate for rhinoplasty?
You may be a candidate for rhinoplasty, if your nose has an abnormal appearance as a result of birth defects, injury, or disease. A nose that is cosmetically unattractive or does not "fit" with other facial features may also qualify you as a candidate for rhinoplasty.
*Each patient is unique and individual results may vary.
What results can I expect from the surgery?
A rhinoplasty will result in a more attractive nasal shape, and a more proportional nose in relation to other facial features. If the nasal airway obstruction is a reason for the surgery then you should expect an improvement of nasal function after the swelling has subsided.
What is the appropriate age to have a rhinoplasty?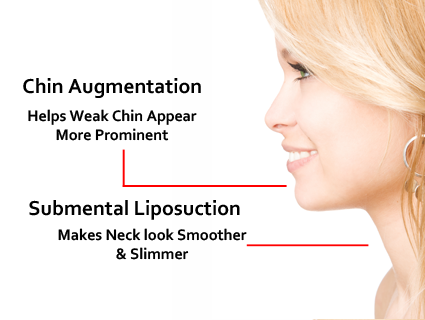 Generally, girls are mature enough by the age of thirteen or fourteen (boys at the age of fifteen) to undergo this procedure. Because each person matures at a different rate, Dr. Waldman can perform an accurate evaluation of a prospective patient's situation.
What can I expect from the consultation with Dr. Waldman?
You can expect a thorough explanation of Dr. Waldman's recommendations and expectations as well as the potential risks involved with surgery. Following a joint decision by you and Dr. Waldman to proceed with rhinoplasty, his assistant will take photographs of you and you will discuss the options available. He will explain how the nasal structures, including the bone and cartilage, can be sculpted to reshape the nose and indicate how reshaping the chin, for example, could also enhance the desired results.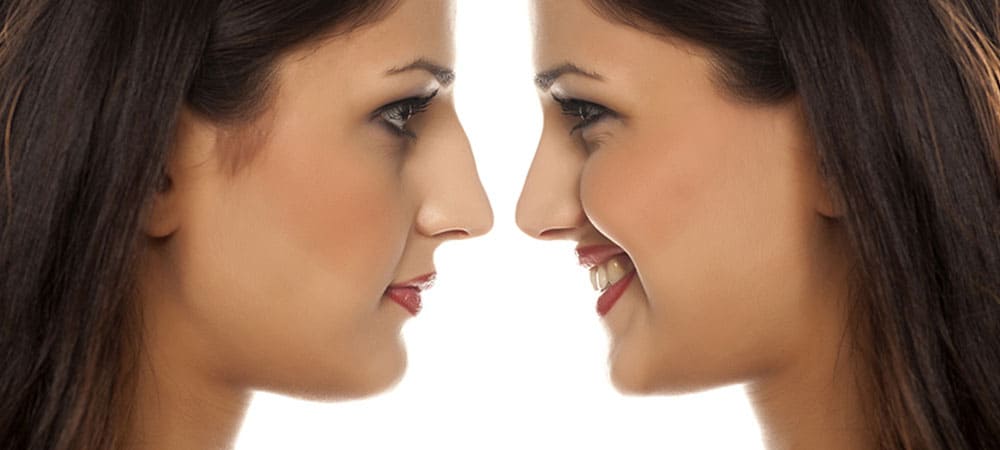 Where are the incisions located?
Incisions vary, but Dr. Waldman most commonly performs an "external rhinoplasty". This procedure can be done through a very small incision located at the base of the nose. Nasal narrowing is required in less than ten percent of our cases and requires another small incision on the outer portion of each nostril.
How long is the recovery period?
Each patient's recovery time is different depending on the person. The patient goes home with an external cast or splint in place and the splint is usually removed 7-8 days after surgery. There may be initial discomfort which is easily controlled with oral medication. The majority of swelling and bruising subsides progressively over 2-4 weeks. Any external sutures are removed in 4-6 days, and internal sutures dissolve on their own. Most of the swelling subsides in the first 2-3 weeks, but a final result may not be evident for 12-14 months. Most patients can return to work or school a week after surgery and return to normal activities within 2-3 weeks.
I am very satisfied with my experience with Waldman Schantz Plastic Surgery Center. I had skin cancer surgery and required surgery to repair my nose. I was referred to a different surgeon with UK and after he "jerked me around" for 3 weeks I was referred to Dr. Brad Turner. He saw me on Tues and did my surgery on Wed. I am very pleased with the results and would definitely refer friends and family to Waldman Schantz. The office staff are very friendly and helpful and the experience is NOT like being in a Doctors office.
What are other surgical procedures that may enhance the rhinoplasty?
Dr. Waldman often looks at facial structure and whether a chin augmentation may enhance the rhinoplasty procedure. At times, liposuction of the neck may be recommended to enhance a rhinoplasty procedure.
Related Procedures:
Brow & Forehead | Lip Procedures | Chin Augmentation