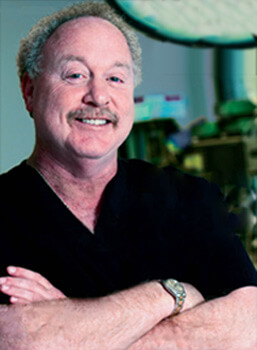 For over 25 years Dr. Waldman has been one of Lexington and Central Kentucky's favorite Facial Plastic Surgeons. And it's no wonder, for in addition to performing countless surgeries over the years, he has also been striving to create a National community of Aesthetic Medicine. In addition to running his Plastic Surgery Practice here in Lexington, he is the Founder of the Multi-Specialty Foundation geared toward uniting the four corners of the Aesthetic Surgery field (Oculoplastic Surgery, Dermatologic Surgery, Facial Plastic Surgery and Plastic Surgery). As the Annual Director of the Vegas Cosmetic Surgery Meeting hosted by the Foundation each year, Dr. Waldman is a driving force for education, improvement, and networking within this community.
Just recently, Dr. Waldman received an unexpected honor. The American Society of Aesthetic Plastic Surgeons (ASAPS) organization has traditionally been comprised of Plastic Surgeons only. They have never asked a Facial Plastic Surgeon to join. However, due to his reputation in the field, his accomplishments as a director and educator, and his abilities as a surgeon, Dr. Waldman was invited as the first Facial Plastic Surgeon to become a member of their society!
This summer, the Lexington Herald Leader presented Dr. Waldman with the 2014 Reader's Choice Award, signifying that he was voted Lexington's favorite Cosmetic Surgeon. Not only is he an influential player on the national level, but he is also an integral part of the Central Kentucky community. He and his wife have raised three children here in Lexington, KY and created a strong support base for patients, friends, and colleagues.
In 2013, Dr. Waldman was voted one of the Top 10 Plastic Surgeons in the United States by the well-respected beauty network, Aesthetic Everything. This national honor was unanticipated and not requested, but nevertheless very much appreciated! It is a testament to Dr. Waldman's many years of experience, excellent results, national leadership in his field, and years of providing outstanding education to his peers.
We are so proud of Dr. Waldman and all of his recent accomplishments! We are thankful for the recognition he has received so that he may continue to provide excellent care to his patients and create bonds within the Aesthetic Surgery community. We appreciate all of the wonderful patients who make his work and practice possible! Make our day by coming in to the office or give us a call at (859) 254-5665 to see Dr. Waldman for Facial Rejuvenation or Dr. Schantz for Body Contouring. Our office is also home to Skin Chic, our Skin Care facility directed by Dr. Waldman's wife, Marianne. We look forward to helping you reach all of your aesthetic goals here in our practice!