Putting the Finishing Touches on Waldman Schantz Plastic Surgery Center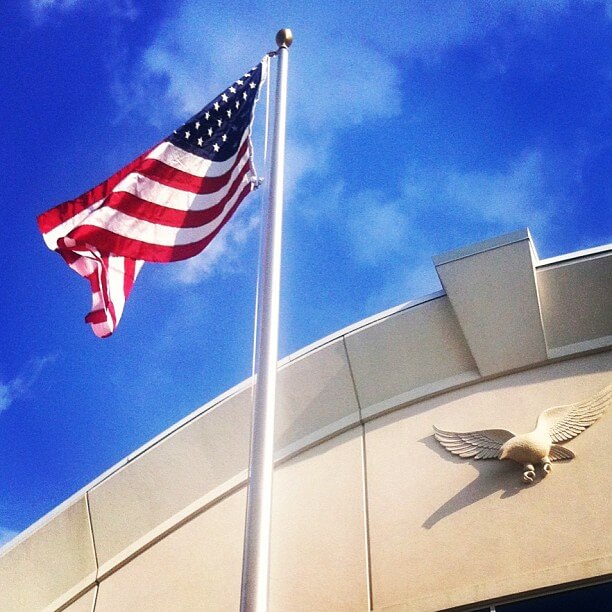 As summer draws to a close, we are turning over a new leaf at the Waldman Schantz Plastic Surgery Center with the completion of our brand new courtyard! Our practice moved to a new location a little over a year ago and we have been settling in ever since. The finalization of the courtyard is the final step in optimizing your patient experience when visiting our office!
The pristine white building overlooking the courtyard, containing our Office and Surgery Center, is conveniently located in the Eagle Creek area near the intersection of Man O' War Boulevard and Richmond Road, quickly accessible from downtown Lexington or the Interstate. The first floor is home to our Private Surgical Facility, fully accredited to the maximum standards of safety and patient care by the American Association for the Accreditation of Ambulatory Surgery Facilities (AAAASF). On the Third Floor you'll find our Reception Area and Clinical Office, also home to our Skin Care Facility, Skin Chic.
The floor-to-ceiling windows from the Reception Area and Consultation Rooms overlook the pathways and flowers of the courtyard, allowing the sunlight to filter in and illuminate the Office. The most recent addition, and the finishing touch, was a tall flagpole flying the American Flag placed in the center of the courtyard, complete with ground-level lighting so it may wave proudly by day and night.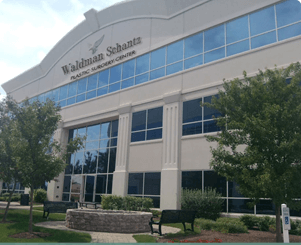 From the laying of the stone-paved walkways, to the careful planting of the greenery, and finally to the flying of the flag, we have watched carefully in anticipation for it to be finished! Just as they erected the pole and sent the flag up at the end of the workday, the whole staff flocked to the windows to admire it. Our Center is now a home where can come to work each day, and a special place for our patients to receive treatment in comfort and style.
Most importantly, we are excited to be able to fully represent our country, city, and community as a Plastic Surgery Center offering unparalleled service to our patients. Founded by Dr. Waldman in 1983, the practice has become a staple in Lexington and Central Kentucky for all of your aesthetic surgical and treatment needs. Both Drs. Waldman and Schantz have traveled abroad to represent the United States in Plastic Surgery, giving talks and attending trainings to spread and enhance their knowledge of the subject.
We would love for you to pay us a visit at our newly finalized facility, stroll through our Courtyard, enjoy the view from our Office, and eventually find comfort and privacy during your procedure in our Surgical Facility! We will be having a Grand Opening Celebration this Holiday Season to finally welcome everyone to our new home. Dates and offerings will be announced shortly! Give us a call to schedule an appointment at (859) 254-5665 or with any questions you may have. Hopefully we will see you very soon!