Last Thursday we hosted our annual BOO-tox event, a day full of treats, scary music, fun costumes, and, most importantly, lots of BOTOX® Cosmetic! Dr. Waldman and Dr. Schantz set aside the whole day just to administer BOTOX® Cosmetic injections as a way to celebrate the Halloween season. We had a great turn-out, with lots of patients coming in to get rid of their wrinkles before the holiday season!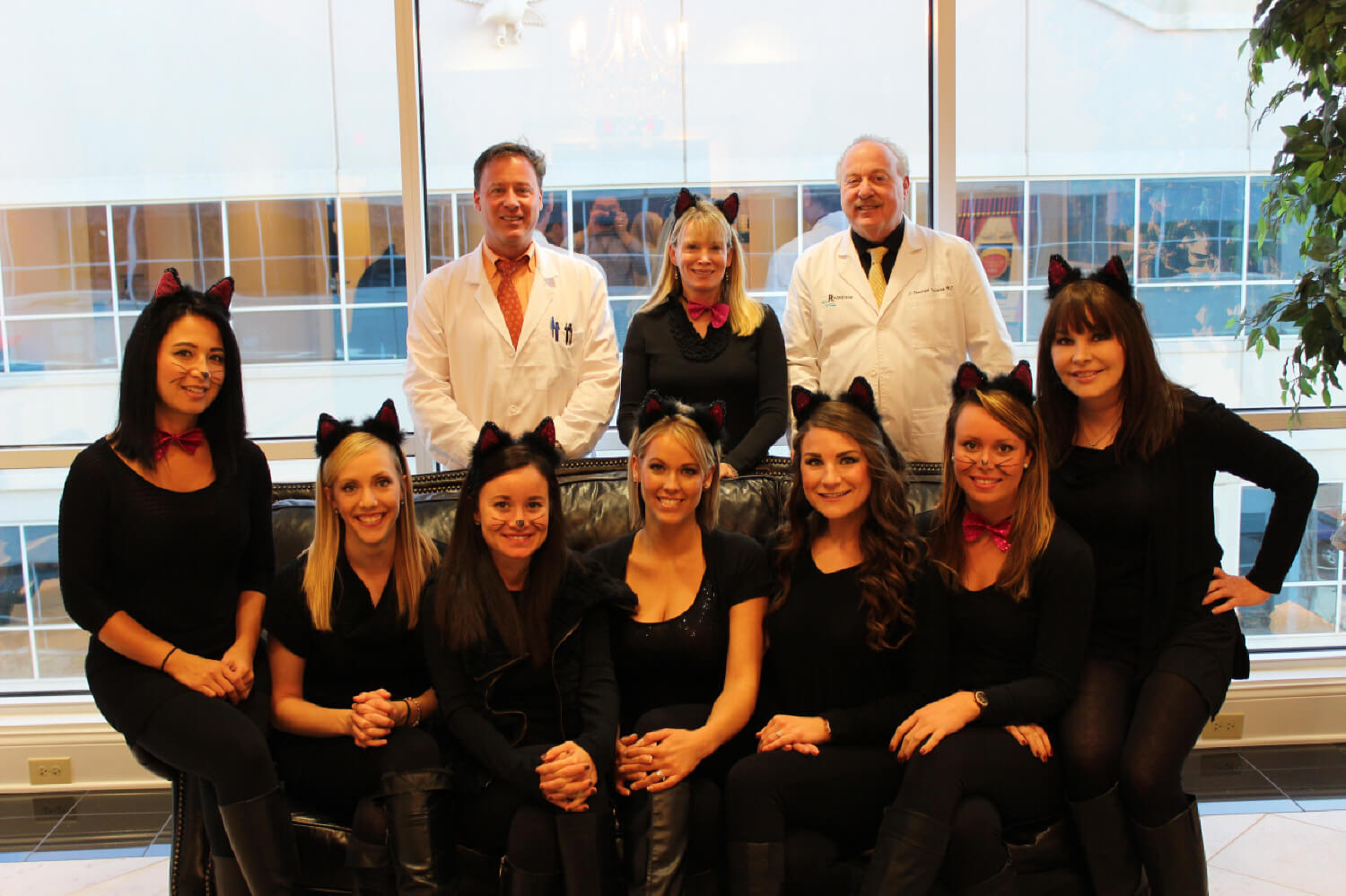 ---
Although some people have been getting facial injections for years, to some it can seem like a mysterious and even scary process. Let's unveil the cobwebs enshrouding BOTOX® Cosmetic and other facial injectables by looking at a couple of common myths: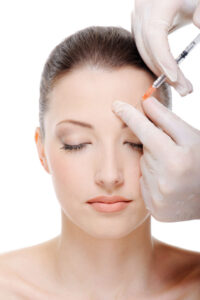 Myth #1: BOTOX® Cosmetic isn't safe.
False. The FDA approved professionally administered BOTOX® Cosmetic in 2002 for treatment of wrinkles, crow's feet, and frown lines, as well as to remedy certain medical conditions. BOTOX® Cosmetic as well as Dysport® and Xeomin®, the two other available injectables, are manufactured from a protein derived from the Botulinum toxin which naturally relaxes the muscles that cause wrinkles. Since its approval the FDA has kept a close eye on its use, maintaining that it is completely safe!
Myth #2: I never know who will actually inject me.
Not at Waldman Schantz Plastic Surgery. While other practices or med-spas will sometimes have nurses or aestheticians administer injections, our injections are always done personally by Dr. Waldman and Dr. Schantz. Our Doctors have many, many years of practice and can execute exactly the right procedure and placement for the injections.
Myth #3: Fillers will make my face look fake.
There have been many cases lately of celebrities and young people over-using injectable facial fillers, resulting in "duck lips" or similarly exaggerated features. Our doctors are experts in the delicate practice of creating natural results that compliment your features, erasing wrinkles or repairing loss of volume due to aging. They will talk with you to determine exactly what your desired goals are for your face.
Myth #4: BOTOX® Cosmetic will erase my facial expressions.
With expert hands Drs. Waldman and Schantz know exactly which muscles to target with their injections to create a natural softening of wrinkles without disturbing the emotional mechanics of the face. Whereas other injectors might not have as thorough a grasp on facial anatomy, it's pretty hard to beat Dr. Waldman's more than three decades' experience with facial surgery.
---
Hopefully these busted myths will help dispel any doubts you might have had about BOTOX® Cosmetic and other injectable fillers. We had a wonderful day getting to see everyone who came in for our event and can't wait for the next one!!  The staff members have already started planning their outfits for Valentine's day… 😉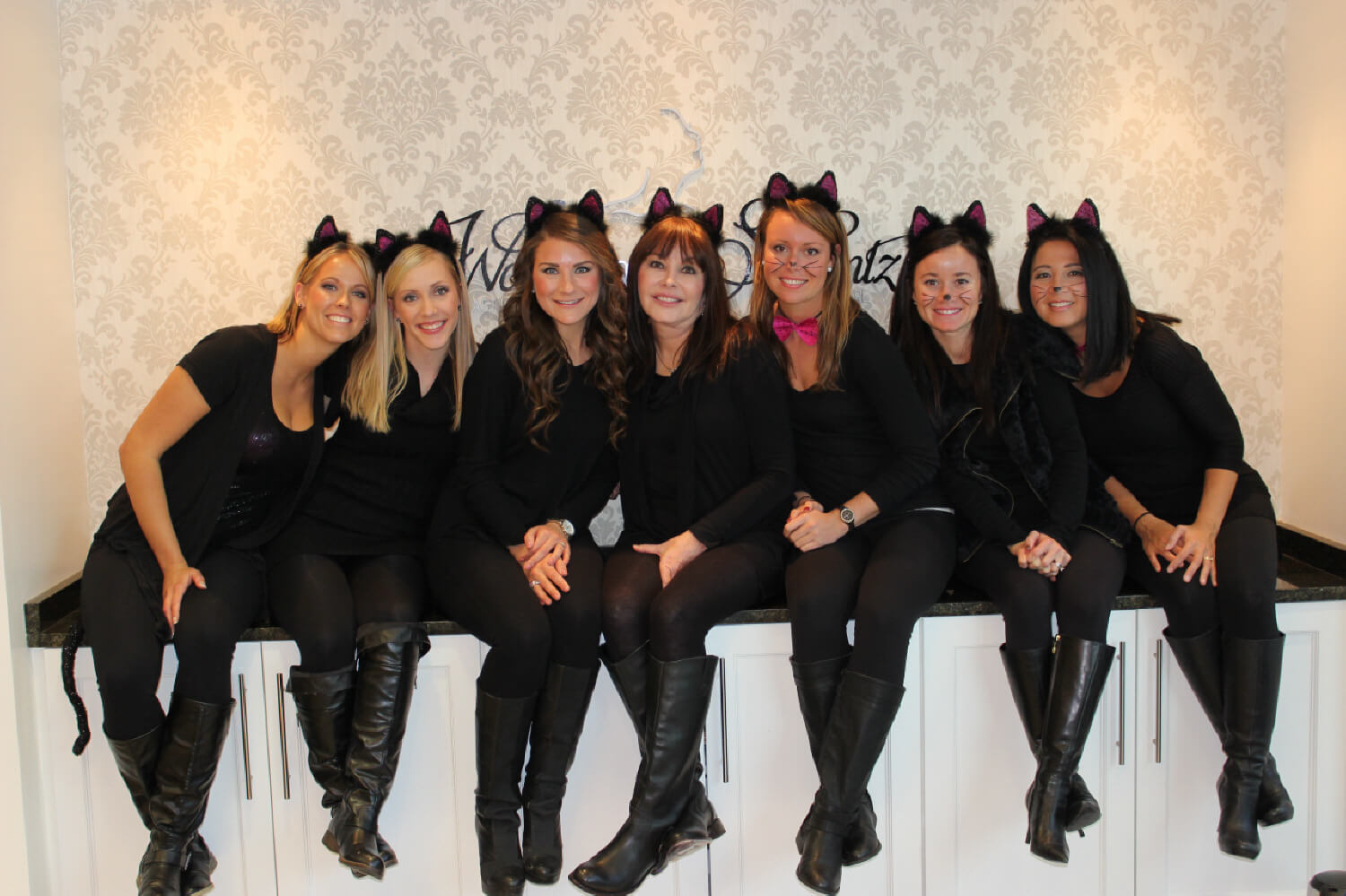 Give us a call to schedule a consultation with Dr. Waldman or Dr. Schantz for injectable fillers or BOTOX® Cosmetic at (859) 254-5665. We'll see you soon!