Mentoplasty is the official name of the surgical procedure that makes a weak or receding chin appear more prominent. An implant is placed in a pocket over the bone of the chin. The goal is to strengthen the chin and give the face more balance and harmony. Sometimes it is necessary to correct the nose as well, though a stronger chin often makes the nose appear more balanced. Some patients also opt to undergo liposuction of the neck area in addition to, or independent of, chin augmentation. Neck liposuction makes the neck appear smoother and slimmer, and contributing to a more youthful appearance.
*Each patient is unique and individual results may vary.
Am I a candidate for a neck lift?
If you have localized deposits of fat in the anterior part of the neck – under the chin
If you have muscle laxity under the chin only
If you have sagging with skin folds in the anterior part of the neck (under chin only)
Am I a candidate for a chin enlargement?
If you have a small or receding chin
A chin that looks too small in comparison with other facial features and possibly makes the nose appear longer.
Desire for increased chin prominence.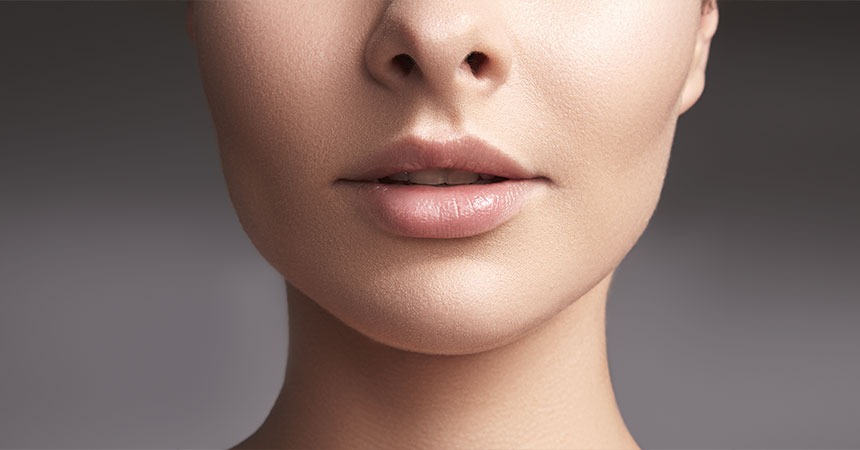 What can I expect during the neck lift procedure?
Dr. Waldman will make an incision under the chin and fat is then suctioned or directly excised, muscles are tightened, and a small amount of skin may be removed all depending on individual findings.
What can I expect during the chin enlargement procedure?
Dr. Waldman will make an incision under the chin and an implant is then placed into a small pocket specially sized to accommodate the implant. This way, the likelihood of the implant becoming displaced is extremely minimized.
How long is the recovery period for a chin augmentation and neck lift
After having a chin augmentation the patient may go home with a small pressure dressing over the neck where the liposuction was performed. No dressing is needed for chin augmentation alone. Initial discomfort is easily controlled with oral medication and swelling, tenderness, and possible local numbness gradually subside within a month or two.
What is a chin implant made from?
The implants we use at Waldman Schantz Plastic Surgery Center are a hard silastic or rubber material. We have used this material for over 25 years. Infection or extrusion is extremely rare.
From the moment I arrived for my first consultation I felt right at home! The staff were incredibly helpful and intelligent. Every question and concern I had was answered with ease. Dr. Waldman is an amazing surgeon and was dedicated to making sure I had the results I wanted, and I did! My chin Implant was the perfect size and shape thanks to Dr. Waldman and his keen eye for detail. I will definitely be coming back for any future procedure. (review from Google+)
Where are the neck lift and chin augmentation performed?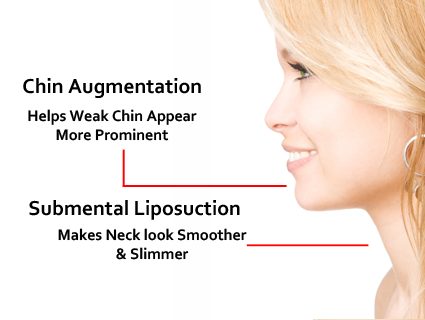 Dr. Waldman performs most all of his neck and chin procedures in the office's accredited state of the art surgical suite.
What results can I expect from the neck and chin surgical procedure?
The patient can expect an improved profile, a more attractive jaw line that creates a better balance between the chin and other facial features, and a more youthful neck with better contour.
Are there risks involved with the chin augmentation and neck lift surgery?
The specific risks and the suitability of these procedures for a given individual can be determined only at the time of consultation. All surgical procedures have some degree of risk. Minor complications that do not affect the outcome occur occasionally and major complications rarely occur.
Related Procedures:
BOTOX® Cosmetic | Mini-Facelift | Lip Procedures