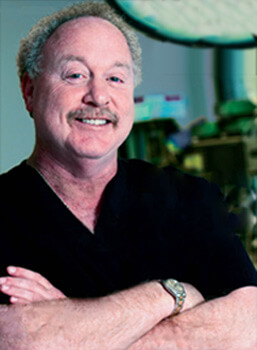 In an industry that has been steadily growing over the past few decades, Dr. Waldman has worked hard to encourage the education of members of the aesthetic medical community. As one of the specialty's leading educators, he spends a great deal of time traveling to conferences to present new and innovative ideas.
Last week, in fact, he traveled to Las Vegas, Nevada as the featured speaker at the Vegas Cosmetic Surgery Forum. His talk on "Making Patients Look Better, Not Different" hit on some key issues surrounding the world of facial plastic surgery today. Lately, so many news stories have highlighted celebrities changing their entire appearance through plastic surgery and injections. Dr. Waldman strives to educate practitioners in the specialty on the best methods for improving and naturalizing results while maintaining the integrity of the patient's facial identity.
In the next few months Dr. Waldman will be traveling to Miami, Florida as well as Park City, Utah to speak at conferences hosted by his colleagues. In Miami, he'll be speaking on "Methods for Combining Surgery with Non-Invasive Treatments." The meeting in Park City is hosted by his friend and Vegas Symposium Co-Chair, Dr. Renato Saltz.
Dr. Waldman's love of education led him to become the founder of the Multi-Specialty Foundation for Aesthetic Surgical Excellence, and the annual director of the Vegas Cosmetic Surgery Symposium, hosted by the foundation each year. With its eleventh year in the works, this meeting has grown to be the largest of its type in North America! Dr. Waldman and his staff are also currently working to initiate an all new International Symposium to be held in Miami Beach, jointly sponsored by the International Society of Aesthetic Plastic Surgeons.