Freezing away fat… Fact or Fantasy?
          Enter CoolSculpting®.

Losing weight and cutting body fat are two of the hottest topics these days, especially as the new year rolls around and swimsuit season quickly approaches.  Diet and exercise play a crucial role in shaping and toning the body, but there is only so much you can do before age and genetics determine the rest – which is where plastic surgery comes in!  Over the years Liposuction has established itself as the foremost surgical procedure for removing fat deposits and contouring the body.  But what if having surgery isn't the right decision for you?  Believe it or not, new technology in the aesthetic industry has developed a non-invasive form of fat reduction called CoolSculpting®.  Here's what all the buzz is about:
The CoolSculpting® machine uses cold temperatures to reduce the number of fat cells in a targeted area of the body.  The fat cells are killed by the prolonged coldness, and naturally eliminated by the body over time.  This causes an actual shrinkage of the fatty tissue in the area – whether that's your tummy, love handles, thighs, or another trouble spot!
How does it work?
First, protective gel is applied to the area being treated, ensuring that the cooling effect does not damage the skin in any way.  A handpiece is then applied to the area and secured in place with suction.  Finally, the temperature of the fat underneath the skin is lowered until the fat cells begin to die.  This lasts about an hour per area. When you're done, you'll get a quick massage to return feeling to the area.  After your treatment you can return to your daily activities as normal with no downtime!  Over the next couple weeks the fat cells will gradually shrink, die, and be naturally eliminated by the body.  Once they're gone they can't come back.
Am I a candidate?
Just as Liposuction was developed for targeting certain areas of the body, so CoolSculpting® is meant for those trouble spots that just won't go away.  If you have a large amount of fat all over that needs to be addressed, then CoolSculpting® probably won't get the results you're looking for. However, if you are looking to freeze the fat off a specific area, such as your tummy, love handles, or thighs, then CoolSculpting® might be a great option. This is especially true if you are looking for a lower-cost, non-surgical alternative to liposuction.
---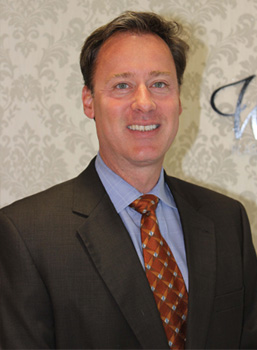 We've had a lot of success with this treatment in our practice because it's an easy solution to a very common problem—troublesome fatty spots that just won't go away. Because the technology is so new, word has only just begun to spread. As more and more people hear about it this procedure is gaining popularity and becoming a staple of surgery centers. Dr. Schantz and the CoolSculpting® team here in our office will guarantee you a relaxed and safe environment. During the treatment you can watch TV, catch up on some reading, get ahead on work, or take a nap! We invite you to come in for a Complimentary Consultation to see what CoolSculpting® can do for you…