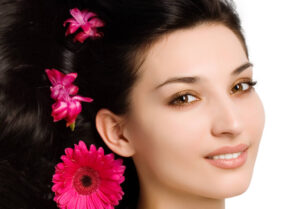 We finally survived the cold and dry winter! With Spring in full bloom it's time to illuminate your skin and get your glow back. At Skin Chic we have a seasonal approach to skin care that tailors your treatment plan to the environmental factors around you. Spring means longer days, increased humidity, and plenty of sunshine (mixed with plenty of rain, of course)! The following tips will help protect your skin through this transitional time, giving it a radiant dewy glow.
Stay Protected – May is Skin Cancer Awareness Month! Longer days, picnics, graduations, etc. mean more time in the sun. Keep your skin protected from harmful UVA and UVB rays with a broad-spectrum SPF sunscreen. Many of our product lines offer an elegant, undetectable sunscreen option that can be worn underneath everyday make-up. We suggest that everyone make applying sunscreen a daily habit – before you leave the house! Try our Elta MD line or our ZO by Obagi primer with SPF to banish skin cancer worries and minimize signs of aging.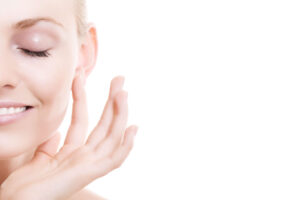 Go Light – Toss the heavy moisturizers and foundations that kept your skin together throughout the winter. With increased humidity this time of year you can switch from a liquid to a powder foundation, or even use a tinted moisturizer in place of your everyday base. Our Glo-Minerals line has a Pressed Base powder that is light, yet covering. We carry two tinted moisturizers in our ZO by Obagi and Dermastir lines that are ideal for warmer weather!
Amp up the Antioxidants – Vitamins C and E are essential during this time of year, as they stimulate collagen production and cell turnover in the skin. Green Tea is also packed full of antioxidants, making it ideal for repairing sun damage. Give your skin the nourishment it deserves in order to bring out its natural brilliance this time of year. We carry the PCA (Physician's Choice of Arizona) line which offers an A & C Synergy Serum as well as a C-Quench Antioxidant serum. Our Replenix line also contains a Green Tea serum, a great tool for combating the effects of the sun as the weather warms.
Our biggest tip – Change it up! As each season rolls around it is important to re-evaluate your skin care routine to align with your surrounding environment. Skin also tends to build up a tolerance to products once they've been in use for a while, so keep your complexion guessing. This allows for your skin to be its healthiest and most beautiful all year round! So lay on the sunscreen, throw on a slight tint and some vitamins for shine… and you're ready to enjoy the spring!
Come visit our Nurse Aesthetician, Marianne for a Complimentary Skin Care Consultation at Skin Chic – Call (859) 254-5665 to schedule your appointment today!