BBL:
Broadband Light is the world's most powerful Intense Pulse Light (IPL) device on the market. BBL has the ability to provide dermal renewal, permanent hair reduction, and the treatment of pigmented lesions and acne. There is no downtime so patients may resume their regular activities immediately following treatment.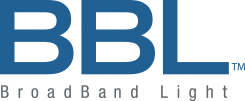 BBL Corrective: BBL is clinically proven not only to correct sun damage, but also prevent the signs of aging skin. This noninvasive treatment delivers Broadband Light to the epidermis and dermis, stimulating changes in skin tone, texture, elasticity and pigmentation – with visible, long-lasting improvement after just one treatment. BBL is not just an aesthetic treatment for existing skin damage. It can also be preventative regimen for keeping young skin looking young.

SkinTyte: SkinTyte utilizes advanced infrared light technology, and patient tailored filters to deeply heat dermal collagen while continuously protecting the treated epidermis with sapphire contact cooling for optical clinical endpoints, safety and comfort. With no need for a topical anesthetic, the energy is delivered in rapid, gentle pulses to promote contraction and partial coagulation of the collagen, initiating the body's natural healing process, leading to the appearance of firmer tissue.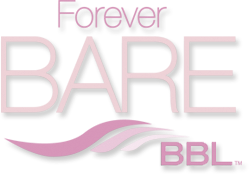 Forever Bare BBL: The Forever Bare BBL technology delivers a combination of benefits that aren't available on other hair removal devices. BBL uses motion technology to deliver a low fluence in multiple pulses, protecting the skin while progressively raising the follicle temperature to the optimal level for hair removal. At the same time, a sapphire plate on the hand piece provides continuous cooling during and after the treatment. This treatment is safe, effective and comfortable for skin types I though V.
About Us
Waldman, Schantz, and Turner Plastic Surgery Center and Skin Care in Lexington, KY is named for the three plastic surgeons at the practice. The doctors are experts in plastic surgery of the face and body and in a variety of cosmetic treatments. By combining the expertise of the three specialists in the practice, a patient's every need is met at a single location. Book a consultation with one of our doctors to discuss laser treatments for broken capillaries, or other enhancements of interest. Call 859-254-5665 to book an appointment today.
Just had a simple procedure done here this week. Got a new cosmetic set from the skincare office that seems to be reducing some redness on my face! I plan to have a surgery done in the future. Pricing is very affordable as I have been to one other practice outside of the state that had higher rates. Would definitely recommend! (review from Google+)
Related Procedures:
BOTOX® Cosmetic | Facelift | Lip Procedures