Marianne Waldman, RN – Founder & Skin Care Advisor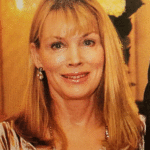 Marianne Waldman is a graduate of Indiana University School of Nursing. She began her nursing career in Louisville, Kentucky and she has been employed by the prestigious Cleveland Clinic and the Oschner Clinic in New Orleans, Louisiana. After several years directing the OR and Recovery Room for Waldman Schantz Plastic Surgery Center, she founded the Lexington Skin Care Division at the center. She served on the advisory board for Rejuvena Skin Care and received specialty certification from Physicians Choice of Arizona and Palomar Medical Technologies.
---
Kris Galindo – Medical Aesthetician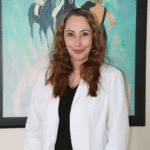 Kris started her career as an aesthetician while living in Western Australia where she earned her certification from the Confederation of International Beauty Therapy and Cosmetology. She went on to work in La Jolla, California for many years as the lead aesthetician for a successful cosmetic plastic surgery and laser center. Most recently, Kris moved to Kentucky in 2020 and earned her certification from the Interstate Council of State Boards of Cosmetology. After 30+ years of experience, Kris continues to be truly passionate about healthy skin and providing the best solutions to her patients for a long-term partnership and great results! When Kris isn't working, she enjoys spending time with her family, listening to music and exploring the outdoors with her 3 dogs.