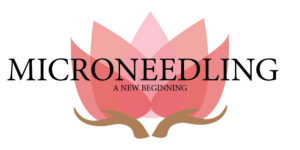 Micro-Needling in Lexington
Over the years, cosmetic medicine experts have developed a wide range of medical devices that produce controlled injury to the skin, leveraging the body's natural healing abilities to rejuvenate the tissues. Cell regeneration occurs as a natural response to a wound or skin irregularity, but the process is slow and may be less effective as we age. The doctors at Waldman, Schantz, and Turner Plastic Surgery Center and Skin Care in Lexington, KY offer Micro-Needling RF, which is an advanced solution for quickly and effectively regenerating the skin for a youthful glow.

How it Works
Micro-Needling is a minimally-invasive treatment that utilizes tiny sterile needles that are arranged within Micro-Needling tools to mechanically pierce the tissue at specific depths as the device is applied to or rolled across the skin. The needles create micro-channels, which are specific areas of injury in a vertical pattern. The body immediately begins the healing process, gradually creating beautiful, healthy new skin.

*Each patient is unique and individual results may vary.
The Micro-Needling Procedure
Patients will arrive to their appointment with a custom treatment plan to address their specific concerns. The skin is thoroughly cleansed, and a topical anesthetic is applied to each treatment site. In cases where the cream is not an option, a cooling gel may be spread across the skin instead, to make the procedure more comfortable. The skin may undergo a second gentle cleansing, followed by the application of lubricating liquid or serum. Then, the procedure can begin.
Through a laser like device, the needles are applied to the skin. The needle lengths can be tailored to puncture at a shallower depth in some areas of the face and deeper in others, as the skin can range in thickness and different issues require this type of variation. The practitioner will treat the skin in different directions with numerous passes to ensure full treatment of the face, neck, or other areas of the body. Popular methods are circular, diagonal, and straight lines for each region. Once pinpoint bleeding has been noted, the area has been treated to the extent necessary for rejuvenation.
The Micro-Needling Recovery Process
After the procedure, tiny pin prick blood spots may be left behind. The skin will be cleansed, and possibly treated with growth factors or advanced skincare. Sometimes a sheet mask or sunscreen will be smoothed across the skin's surface to hydrate and protect it. Some people are apprehensive about applying products to their face after micro-injuries have been created, but there are products designed for this purpose that are free of irritants or harmful ingredients.
The skin may appear inflamed and feel tight and slightly sunburned for the next 1-2 days, followed by a few days of skin flaking. However, very little downtime should be necessary.
RF Micro-Needling
Radiofrequency micro-needling, more commonly called RF Micro-Needling, is a 2-in-1 procedure that offers dual benefits through controlled injury from the needles and the added benefit of heat. The penetrating needles deliver RF energy to the various layers of skin. This allows the micro-channels and heat to simultaneously induce rejuvenation activity below the skin, triggering different types of responses that revitalize the tissues. The heat travels deeper than the length of the needles, reaching the dermis for greater impact. The skin receives healing benefits and is prompted to produce the materials that are essential to the skin's structure: collagen and elastin.
With RF Micro-Needling, a single minimally-invasive treatment performed in just a few sessions can mimic the results of more extensive treatments, like laser resurfacing. Patients have the option to choose a device that features needles coated in silicone to protect darker skin tones from heat injury.
Micro-Needling with Growth Factor Fraxis
Growth factors are what plastic surgeons and cosmetic dermatologists refer to as liquid gold. The material is full of elements that provide damaged tissues with powerful nutrients to produce areas cells of optimal health. Growth factors are provided by the patient's own body after a simple in-office blood draw. After the sample is provided, the doctor will place it in a centrifuge for one or two cycles. The spinning action of the machine separates the blood from the plasma. Micro-Needling can be performed alone, with growth factors or with growth factors and Fraxis.
Fraxis duo combines fractional CO2 laser, where heat penetrates the skin vertically in columns, sparing the surrounding tissue, with RF Micro-Needling. Patients receive the benefit of the penetrating needles, radiofrequency energy, and a laser treatment at the same time. The superficial and deeper layers of skin are reached by heat, while the aesthetic series of pin pricks also disrupts the skin just enough to create benefits. Through this combination, a multitude of conditions can be greatly improved, from scarring to hyperpigmentation.
As with traditional Micro-Needling, these procedures can be performed on areas like the face, neck, chest, and hands.
Micro-Needling Provides Superior Results
Skincare experts perform Micro-Needling procedures with the advantage of a precisely controlled handheld device that targets small areas of the skin. The head of the device is designed to navigate around the anatomy of the face, and can access small and sensitive regions that other machines might have difficulty treating. With a customized treatment plan, Micro-Needling can achieve near-surgical results with a fraction of the downtime. Micro-Needling provides unique access to the deeper layers of skin that may more readily absorb heat energy from radiofrequency or laser, and will also serve as a channel for growth factors or powerful skincare ingredients to gain access to more of the skin.
Micro-Needling Candidates
Micro-Needling can benefit most patients, young and old. Young individuals with great skin can maintain their skin quality and postpone the need for more extensive intervention, while older patients can improve or reverse signs of aging. Just about everyone can better the look of common skin issues like scars, uneven pigmentation, lines and wrinkles, and even stretch marks with Micro-Needling. With all of the available modifications, add-ons, and individualization, Micro-Needling is a customizable staple in aesthetic medicine. Patients should be in good health and have realistic expectations for the results of the procedure. Individual candidacy is typically assessed during a one-on-one consultation to discuss the patient's goals.
Micro-Needling FAQs
Are multiple Micro-Needling appointments necessary?
The general rule is that a minimum of three treatments are required to notice significant benefit, and RF Micro-Needling and Micro-Needling with Growth Factors Fraxis are more powerful than Micro-Needling alone. The doctors at Waldman, Schantz, and Turner Plastic Surgery Center and Skin Care are experts in cosmetic technology and will schedule a unique treatment plan for each patient's needs. A doctor-patient consultation is the best way to learn which version of the treatment and how many sessions may be beneficial for specific needs.
When are repeat Micro-Needling treatments performed?
Though it can vary, Micro-Needling can be performed as often as every 2-6 weeks. Patients can opt to undergo the same treatment each visit, or alternate different types of cosmetic procedures. The doctor may suggest Micro-Needling add-ons like RF and Growth Factor Fraxis or different skin resurfacing procedures altogether, like laser treatments or a chemical peel. A custom treatment plan helps to ensure each patient gets optimal results.
Is the procedure painful?
A hallmark of elective procedures is patient comfort. The doctors understand that the treatments are not medically necessary, and focus on ensuring a positive experience so patients feel confident and comfortable in their decision to improve their skin. Plastic surgery and cosmetic procedures are closely aligned with self-esteem, and the doctors help patients feel great during the process, and look great after healing.
How long until results are obvious?
Collagen remodeling generally takes about three months, and improvements in the skin may not be visible until this time. Patients should not feel discouraged as they will be informed of the normal process during their initial appointment. Skin treatments routinely require longer healing periods.
Meet the Doctors
The doctors at Waldman, Schantz, and Turner Plastic Surgery Center and Skin Care in Lexington, KY, specialize in procedures of both the face and body so patients can conveniently address all of their cosmetic needs. Treatments range from non-invasive to surgical and are executed with technical expertise. Schedule a consultation today with one of the doctors to learn more about how Micro-Needling can enhance your looks. Call 859-254-5665 to book an appointment with our expert surgeons today.
Related Procedures:
BOTOX® Cosmetic | Facelift | Lip Procedures